The Online Rule - Issue #4
Happy New Year! Is it too late to still be saying that? Yeah, probably…
It's been a very long time since the last newsletter from The Online Rule. The season has finished, restarted late, and we're now halfway through the 2020/21 campaign. There's a lot to catch up on.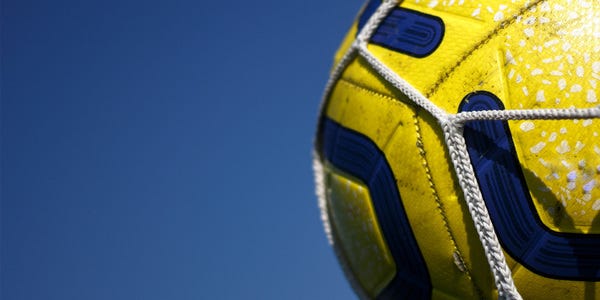 The State of Football Social Media 2021
Back in 2017, I ran the first State of Football Social Media report. It was heavily influenced by Buffer's State of Social Media report, as I noticed that nobody ever really includes sport (and specifically football/soccer) as its own category. Well those days are over.
This year the third survey has launched. If you've completed it already, thank you. If not, and you work in football social media at any level anywhere in the world, you've got until the end of January to share your thoughts.
Seven Trends to Define Digital Sport in 2021
Mailman Group and 7League are one of my favourite sports consultancies. Their annual trends reports are always a bit different, and always well worth a read.
One of their predicted trends for the next 12 months is sports teams adopting social commerce. If you don't have your online store hooked up to Facebook and Instagram you're missing a trick.
On the subject of social commerce and selling more shirts, the example below received a few comments from clubs who have done similar and seen shirts sell well. You'll have to click the tweet to go through to it, and check out the replies for a few high profile examples.
I think it's a great thing when clubs ask fans to vote on a kit choice. You would assume it leads to better sales, and it's a nice way to give them a say in quite a big club decision.

#Digisport #SMSports https://t.co/ntDrPTgLF2
Inside the Athletic Bilbao digital strategy and why it's lighting up La Liga's social rankings
Interesting case study from SportsPro Media, looking at Athletic Bilbao and how they're using their digital channels to add more benefit to sponsors and partners.
www.sportspromedia.com  •  Share
This week a new beta feature of the website launched that's been a few weeks in development (and years in planning).
Head through to the link and click on your chosen league - there are five to choose from right now - and you can see each team in that league's Twitter activity for the chosen day. Info is just for the past 48 hours so far, but over time this will count and build.
The thread below was well received, and used a day's worth of figures from Twitter.
A few stats about Twitter today, from the top 4 divisions in England. As of 9pm tonight, at least.

A thread.

#Digisport #SMSports
An interview with Lokomotiv's social media chief Tim Bayramov
Fascinating insight into the social media landscape in Russian football, through this interview with Lokomotiv Moscow's Tim Bayramov.
It's the third in a series of profiles of the people behind social media accounts, and well worth keeping an eye on.
russianfootballnews.com  •  Share
That's all for this edition. Thanks for subscribing.
As ever, if you'd like to find out more about contributing to The Online Rule in any capacity let me know. If you've got a pitch for something you think would be interesting for the site, I'm always open to discussing them.
A carefully curated list of useful sports marketing articles. Published whenever there's something interesting to share.
In order to unsubscribe, click here.
If you were forwarded this newsletter and you like it, you can subscribe here.
Powered by Revue
UK