Issue #2 of The Online Rule
I'll keep my rambling intro short this week, as I don't want to turn it into a YouTube video ("hey, thanks for joining us, don't forget to like and subscribe").
Thanks for those of you that said nice things about the first issue of the newsletter, and to those of you who thought nice things and kept them to yourself. It's all appreciated.
This week I've included a few stories about the way the social networks have changed. I think it's handy to keep up with what's going on in what I call the "wider" digital marketing world, as there are always things going on in other industries we should be looking to learn from.
Everything relating to The Online Rule is at the end. And this wound up not actually being that short.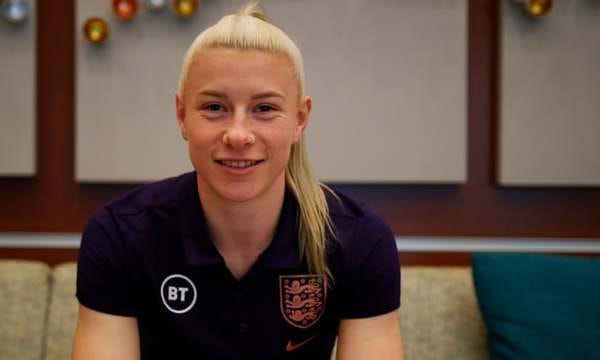 England Women prove to be big social media hit during lockdown
This is what we all want isn't it? Mainstream coverage of positive social media use. Even better, as this one talks about 'positive engagement' as a metric rather than defaulting to follower numbers.
There's another good lesson here: if you've got a case study, a positive story, something that's happening on social that you think is newsworthy (or even if it isn't), speak to a journalist (👋). In this case, Suzanne Wrack covers women's football rather than having a specific tech or digital beat. With the lack of live football and day to day standard coverage, there might never be a better opportunity to draw some bigger attention to what you're doing.
I'll take my cynical marketing hat off now.
Twitter is testing a feature that limits who can reply to your tweets
If you're following me on Twitter you've probably seen this. And if you're following pretty much any verified account you'll have noticed it too.
Twitter is allowing accounts to specify who can reply to certain tweets. And brands are *on* it. It's worth seeking out the @EFL account to see how they used it for an interview, as to me that looks like a much more beneficial use instead of aggravating fans.
To badly paraphrase Jurassic Park: "You were so preoccupied with whether you could, you didn't stop to think if you should".
Introducing Guides on Instagram
Chalk this one down as "one to watch out for".
Instagram has given some creators access to a new feature called Guides. They're kind of like a more editorially-driven version of Twitter Moments, but they provide a really good in-app experience.
No word on when - or if - they're going to become more widely available, but if they're popular there's a strong chance they will.
How brands can keep up with TikTok's trend acceleration rate
This is a brand/marketing orientated look at what you can do to make the most of TikTok. It's not sports focused, but the lessons work across all industries. It's by R/GA, who are a pretty big deal in the branding world.
Football is back and so is its marketing – but it's a different ball game without fans
Budweiser's head of football content and strategy talks through how they're approaching marketing without football.
The restart of the Bundesliga last weekend saw Dortmund achieve their highest number of engagements on Twitter ever, with more than 900k. This piece looks at other figures from the weekend to highlight how social media reacted to the return of football.
analyticsblog.blinkfire.com  •  Share
How to run a focus group to support your fan engagement
Fan Insights has published some guidance to help clubs successfully run focus groups to facilitate discussion with fans. There's no reason these couldn't be run online at the moment, either.
FC Midtylland vs the Bundesliga on TikTok
A link to a tweet isn't the usual newsletter fare, but in this case it's a bit of a tease. Lukas is doing some good things with FC Midtylland and - all being well - he'll be sharing some of his advice on how they're approaching digital on the site next week.
The Online Rule
There have been a few new pieces up this week, with more planned in for next week. There's always room for more though, so if you have an idea that you'd like to contribute you can email me at scott@theonlinerule.com.
TikTok restricts verified clubs from using licensed music
This is the most viewed piece from the past fortnight. TikTok have started restricting verified accounts from using official music in their videos, which could make it harder for teams to grow their followings and gain reach.
Everton host virtual 'Lockdown Sessions' concert
The article was written during the week, but the event took place last night. You can watch it here on Everton's official Twitch channel. In other news, Everton have an official Twitch channel.
If you've made it this far, here's a special offer: I'm offering free banner advert space on the website for a suitable organisation (must have benefits for the kind of people who visit the site). If you're interested in taking advantage of this drop me an email.
Thanks for reading.
Scott
A carefully curated list of useful sports marketing articles. Published whenever there's something interesting to share.
In order to unsubscribe, click here.
If you were forwarded this newsletter and you like it, you can subscribe here.
Powered by Revue
UK